Coalition of Nonprofits and Walton Family Foundation Launch Ambitious Ed Tech Data Initiative — THE Journal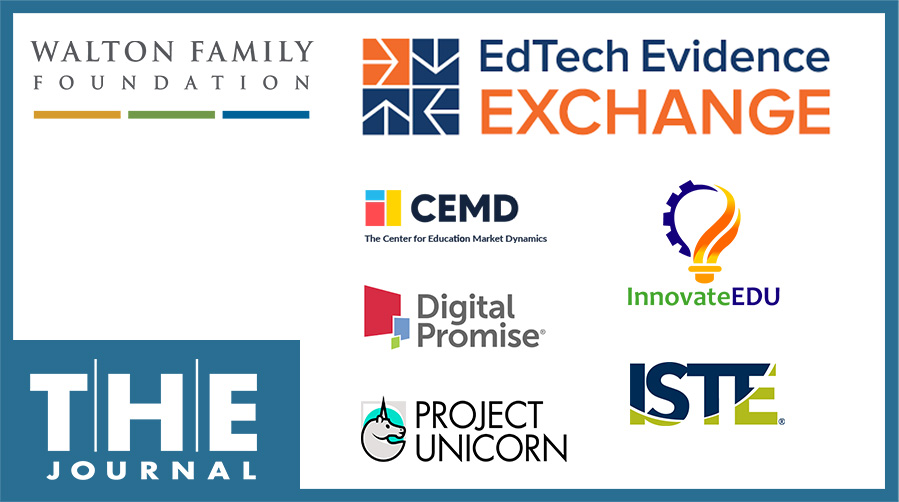 Industry change
Ambitious Ed Tech Data initiative launched by the Coalition of Nonprofits and the Walton Family Foundation
EdTech Evidence Exchange Launches Project to Create National Standards for Interoperability, Privacy, and Learning Impact
By Kristal Kuykendall
06/15/22
Five national education nonprofits today launched a new initiative that aims to centralize the collection and distribution of education technology data from U.S. public schools and create national standards for interoperability. and data privacy. The effort is funded by a Walton Family Foundation planning grant, according to a press release.
With the help of education and technology experts from leading education technology organizations, including the EdTech Evidence Exchange, IST, InnovateEDU/unicorn project, Digital promiseand the Center for Education Market Dynamicsthe initiative plans to create a "federated data system designed to help educators efficiently access the information they need to make informed technology decisions," the Walton Family Foundation said.
The advert quoted research from the EdTech Evidence Exchange showing that before the pandemic — and the edtech boom that school closures brought about — schools across the country were spending between $25 billion and $41 billion a year on edtech solutions, but about half of the products purchased by schools were "inefficiently used, materially underused, or entirely unused. The study cited a lack of incentives and mechanisms that would allow local education agencies to learn from the experiences of others.
"There is a dearth of independent information available on education technology," the Walton Family Foundation said in its announcement. "What little we know about how the products perform in different contexts, protect student privacy, align with state standards, interact with various learning management systems, are accessible to students disabled and are based on the principles of the science of learning, is dispersed across different platforms using different user interfaces. This fragmentation makes information very difficult to find for busy educators.
EdTech Evidence Exchange, a nonprofit organization based at the University of Virginia, will serve as the facilitator of the project, according to the announcement, using its data collected from tens of thousands of educators on the context, implementation and performance of ed tech tools.
Each nonprofit organization participating in the initiative will provide the following expertise and support:
IST: The initiative will rely heavily on data from the EdSurge Product Index, which offers up-to-date, reliable product information and third-party certifications to help educators make technology choices, as well as the expertise of index creators.
Digital Promise: The initiative will integrate data and research expertise from the Digital Promise Product certificates platform and its creators.
Unicorn Project led by InnovateEDU: The initiative will leverage data and expertise from Project Unicorn's rubric for interoperability and data privacy, as well as its reviews of ed tech products against these standards. The Walton Family Foundation noted that Project Unicorn's expertise in the complexity of edtech data will enable the coalition to incorporate privacy and interoperability standards into its planning for the federated data system.
InnovateEDU All Learner Education Alliance: The coalition of more than 100 organizations will bring their expertise in accessibility and inclusiveness to the design and use of ed tech tools.
The Center for Education Market Dynamics: The initiative will integrate the center's expertise on the perspectives and decision-making processes of district leaders, drawing on the center's research and contextualized data on generating equitable learning outcomes.
Throughout the remainder of this year, participating organizations will explore the fundamentals required for the proposed federated education technology data system, including "financial requirements, data security and privacy protocols, strategies for engagement with the broader edtech industry, involvement of other edtech data sources, and coordination with industry, philanthropy, and the U.S. Department of Education," said the Walton Family Foundation.
"Today, the federal government collects almost no information on how education technology is used or how it is successfully implemented in different schools. This lack of information leads to billions of dollars wasted on education technologies that don't work — and exacerbates systemic equity gaps in schools across the country," said Bart Epstein, CEO of EdTech Evidence Exchange and associate research professor at the University of Virginia. "With support from the Walton Family Foundation, we are setting a standard for how philanthropic and nonprofit partners can work together to address one of the most critical challenges facing students and educators globally. national."
InnovateEDU Executive Director Erin Mote said disconnecting education technology systems and solutions fails to provide an effective or comprehensive learning experience for educators and students because "there is no is no standardized way for different systems to talk to each other. The first step towards building a truly interoperable edtech ecosystem is understanding what technologies exist and creating clear market signals for buyers about what is aligned with their own ecosystem.
Digital Promise Marketplace Project Director Sierra Noakes noted that edtech can provide more effective and equitable learning, but only if the evidence showing which technologies work best is widely established and available to all educators. "Building a national, comprehensive education technology information system will help address this issue – and realize the potential of technology as a driver of learning and opportunity," Noakes said. .
Learn more about EdTechEvidence.org
Kristal Kuykendall is the editor of 1105 Media Education Group. She can be reached at [email protected].