Helping your child with ADHD manage screen time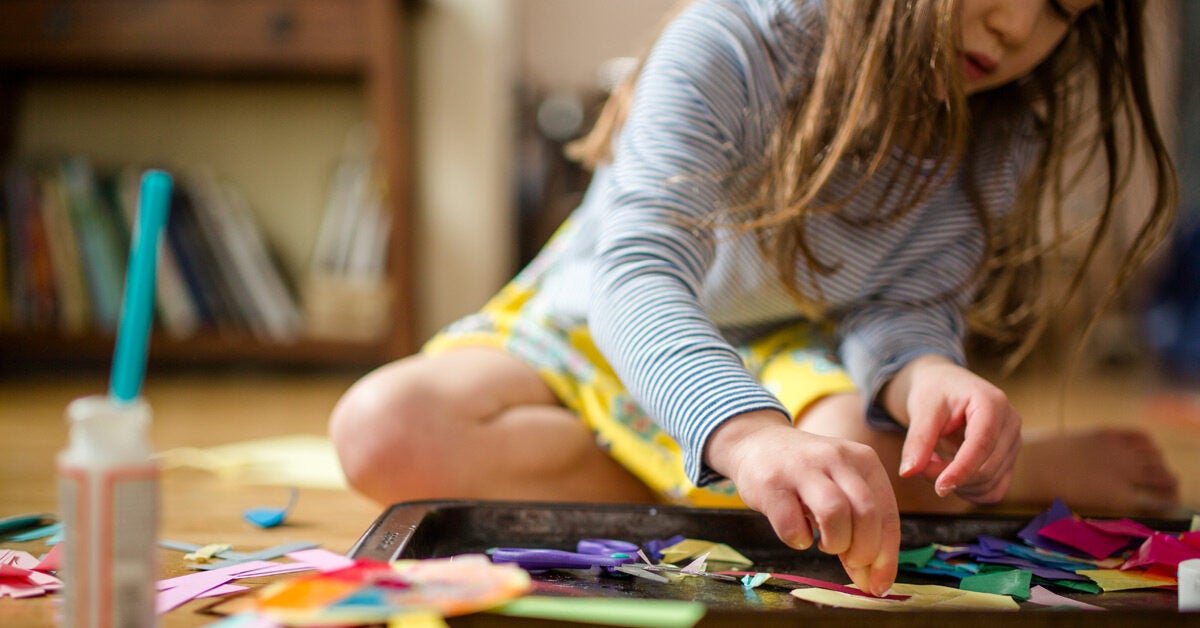 A positive effect of screen time for children with ADHD, Weiss says, is a high level of engagement in a favorite activity.
"Many children enjoy screen time, and this can be used as a reward for other less preferred tasks (like completing homework), and depending on the activity, screen time can also be instructive," she says.
For visual learners, Weiss says engaging in academic tasks in virtual format can be more engaging and can even be more effective. It is also a social outlet for many children with ADHD, which can be beneficial when used appropriately.
However, one area that can be negatively affected by screen time is sleep, says Khadijah Booth Watkins, MD, MPH, associate director of the Clay Center for Healthy Young Minds at Massachusetts General Hospital. And for many children with ADHD, sleep is already a challenge.
"This is especially important for children with ADHD, as impaired sleep can worsen symptoms such as attention, concentration, and frustration tolerance," she explains.
Not getting enough sleep can impact all of us, and it's important to make sure our children get enough sleep.
Screen time can also exacerbate concentration problems and mood disturbances in children with developmental disabilities, as well as those prone to anxiety issues. Theodora PavkovicNationally Recognized Psychologist and K-12 EdTech Digital Wellbeing Expert Linear.
One reason, says Pavkovic, is that so much screen content is incredibly overstimulating for a child's nervous system. Additionally, children may find it very difficult to disengage from technology once they have engaged.
Screen time has its place in a child's life. However, how you enforce healthy boundaries and approach balance can increase cooperation and reduce the arguments that often arise when children are told to put down a device.
"We want to make sure our children find a good balance between screen time and other developmentally appropriate and necessary tasks, such as extracurricular activities, spending time with friends, doing homework, spending time in family, etc said Booth Watkins.
With that in mind, here are 10 tips to help kids with ADHD manage screen time.
1. Create a family media plan
Getting everyone in the family on board is an essential first step in teaching children to manage screen time.
One way to start off on the right foot is to create a family media plan together. This includes conversations, brainstorming sessions, and reviewing each family member's ideas.
Don't be afraid to be creative and think of ways to motivate and use incentives to get your kids interested in the plan.
If you need help getting started, the American Academy of Pediatrics (AAP) has a great guide and interactive tool to create a family media plan. They also have a media time calculator you can use once the plan is developed and implemented.
2. Age-appropriate guidelines
Screen time guidelines and limits should be age appropriate. There are several guidelines online to help parents and guardians determine limits based on the types of content consumed.
According to AAPthere should be no screen time for children under 18-24 months, except for video chat.
Children ages 2-5 should be allowed less than an hour a day.
For older children, the AAP recommends that parents and guardians negotiate boundaries and boundaries with their children around screens. This is where the family media plan comes in handy.
3. Set a schedule
Boundaries and consistency are crucial for children with ADHD. To help, Pavkovic recommends setting up a consistent screen schedule (in conjunction with your child, if they're old enough) and minimizing their ability to move between too many different games or platforms during that time. period.
"Children with ADHD tend to find it quite difficult to fight distractions, so families are encouraged to really help them be as successful as possible," she says.
4. Give a warning
Right before Screen Time begins to end, Pavkovic suggests providing time prompts in a calm manner and avoiding abrupt endings to Screen Time.
Some kids find the time limits too difficult to stick to, however, in those cases she recommends developing an achievement-based strategy like "when you earn x number of gold coins in the game, you can quit."
But of course, families will want to make sure it stays within a reasonable timeframe.
For older children, you can give a warning several minutes before the end of screen time, with the aim of teaching the child to self-monitor with a timer, then come in and ask 5 minutes before the end of the screen time. end of screen time, "How long is left?" This will help the child learn to self-monitor, which is part of learning self-control.
5. Minimize screen time
"Children with ADHD seem to benefit more frequently from shorter periods of screen-based activity," says Pavkovic.
For example, 40 minutes a day, 5 days a week, instead of 2 hours a day, twice a week. However, she says families are encouraged to vary screen time to find a solution that shows the best behavioral outcome for their own child, and then stick to it consistently.
6. Take advantage of parenting tools and apps
Blocking apps, timers, and other tools is a parent's best friend. Not only do they eliminate the verbal back and forth between adults and kids when it's time to shut down, they also help parents keep tabs on what their kids are watching, doing and watching online.
Blocking apps and tools allows parents to disable internet connection to designated devices or block certain websites at specific times. Some Internet providers and systems have their own programs that you can use. Otherwise, there are a ton of free and subscription-based options such as:
7. Follow screen time with physical activity
Teaching children healthy behaviors around screen time can also translate into healthy behaviors in life. That's why Pavkovic recommends pairing screen time activity with some kind of physical activity so that physical activity follows that based on technology.
For example, after screen time is up, your child can choose from a list of physical activities like playing outside, riding a bike, shooting hoops, dancing, or riding a scooter.
8. Be selective with screen time
Pavkovic says to be very careful not to cut or reduce screen time that is beneficial to your child.
"If your child is able to socialize through technology or likes to be physically active by playing online games or following exercise tutorials, find other screen time activities that could be curbed instead. ", she says.
It's also a great opportunity to encourage the use of screens for creativity, not just for media consumption.
9. Out of Sight, Out of Mind
When not in use, store all screens. This also applies to parents.
"Our children are inspired by us, and we need to be deliberate in modeling healthy screen time and limits," says Booth Watkins.
She points out that setting screen-free time and electronic-free zones that the whole family adheres to can also be a good way to manage screen time in a way that doesn't feel punitive. The child will not feel as targeted if the rule applies to the household.
For example, no phones at the dining table, or designating certain days and times as screen-free.
That said, Booth Watkins says parents may need to help kids think of other ways to spend their time.
"I often suggest, in advance, creating a menu of activities your child can choose to do, like reading a book, doing arts and crafts, playing outside, playing a board game or other agreed activities," she explains. .
Additionally, removing all devices from bedrooms at least 30-60 minutes before bedtime is essential for sleep. Also, too much time spent on devices at night can negatively impact your child in school the next day.
Finally, consider storing all screens in a location that only parents or guardians are aware of. This reduces the risk of your child getting up in the middle of the night looking for their device.
10. Reframe your perception of screen limitations
Rather than thinking of it as screen time management, Booth Watkins says we should think of it as helping our kids develop healthy habits and relationships with screen time.
"Children with ADHD may need more support to help them internalize the new schedules and structure, especially since they may have a harder time tolerating delayed gratification," she explains. .