Konftel obtains Zoom certification for the Konftel Cam20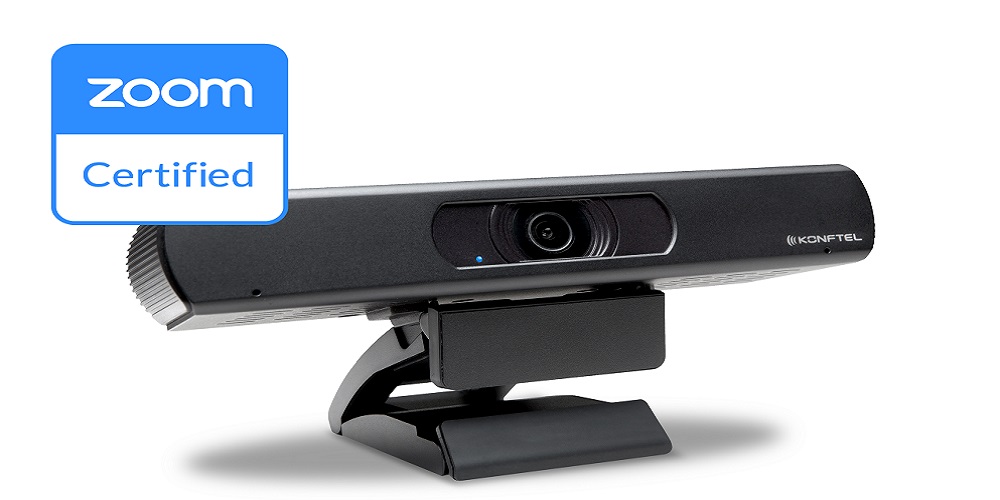 Konftel based in Sweden announced that its Cam20 video conferencing camera is now certified to work with Zoom Rooms. The plug-and-play device offers 4K Ultra HD performance and a 123-degree field of view.
Konftel product manager Torbjörn Karlsson confirms that the company has fully tested the camera as a Zoom Rooms USB-connected device. "The Konftel Cam20 is the second in our product line to be certified to work with Zoom services and helps deliver a natural and smooth meeting experience," he says.
Also Read: Konftel Conferencing Solutions Improve Blended Learning Experience for Marymount Cuernavaca Schools
Karlsson then adds, "Zoom Rooms is Zoom's software-based conference room system that makes it easy to run or join video meetings at the touch of a button." He states that the product represents a seamless and natural fit. Karlsson attributes this to the combination of image performance and ease of setup. He also remarks that he got Zoom certification after a rigorous testing process.
Convincing combination
Karlsson also states that the synergy, reliability and high performance of Zoom and Konftel form a compelling combination. It is therefore suitable for the current growing trends of hybrid working.
Jeff Fox, senior director of product marketing at Zoom, echoes his comments. Fox then says that user adoption continues to accelerate as more organizations look to adopt and invest in flexible working.
"Our Zoom Rooms service provides a dedicated and seamless meeting experience by leveraging certified hardware designed to perform to high standards. Konftel Cam20 certification further adds to the appeal of our Zoom Rooms service at a time when more and more organizations seek to combine office and remote flexibility, further increasing the importance of video conferencing in a wider range of environments," Fox said is expanding.
Automatic framing capabilities
Moreover, the auto framing feature has also improved the Konftel Cam20. Karlsson explains that with the addition of automatic framing, participants in the room will always fit into the image. He continues: "…It removes the need to manually crop the image with the digital zoom. If someone leaves the room, the framing readjusts. The feature can be disabled if needed.
In addition, Konftel is a certified Climate Neutral company. This means that it offsets all greenhouse gas emissions across its entire product line. Thus, it ensures that organizations come together with a clear climate awareness from the first meeting.