Latest P-EBT payments released, officials say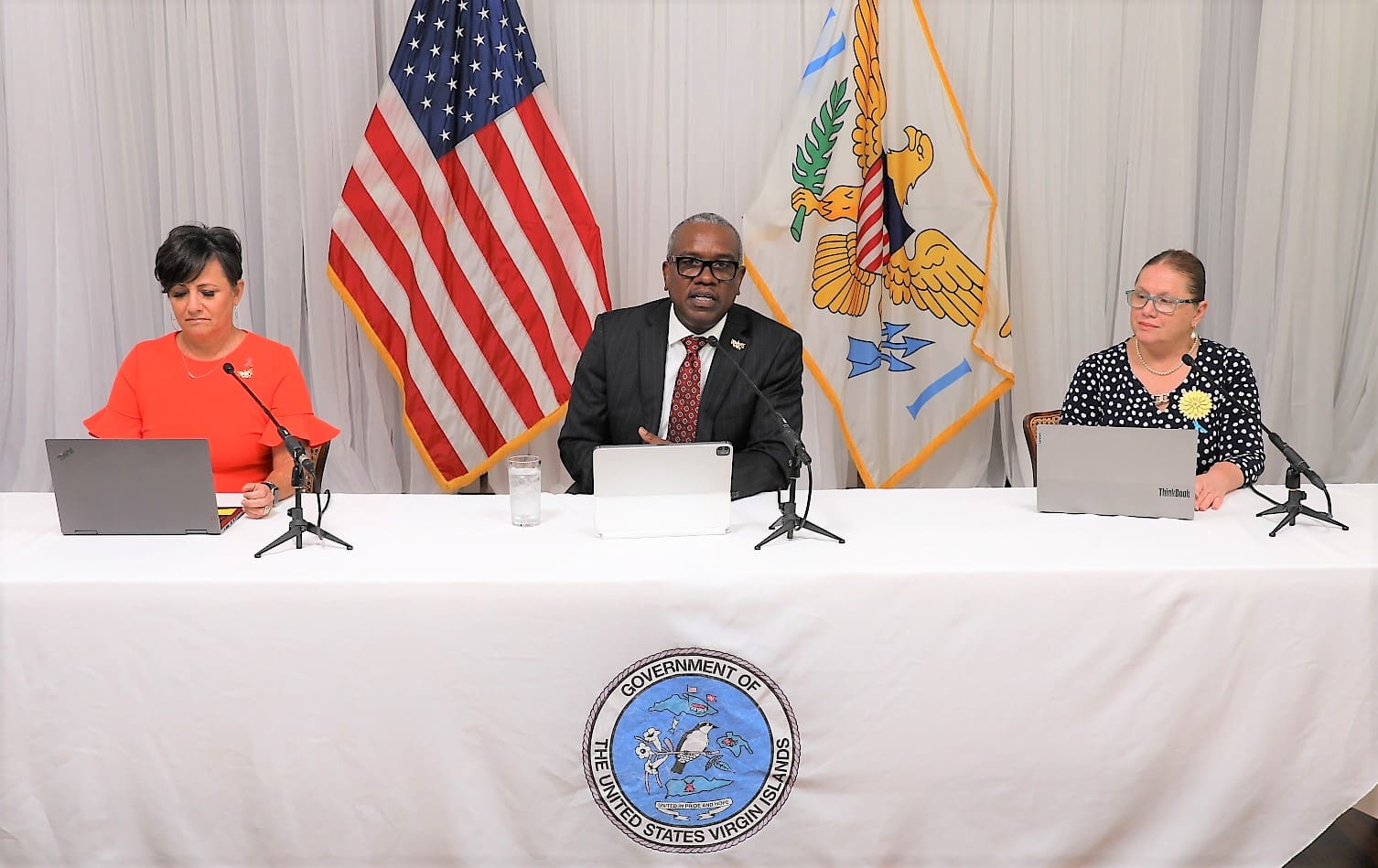 At a weekly press briefing that featured a bit of everything, Social Services Commissioner Kimberley Causey-Gomez said the latest P-EBT payments had been released, totaling around $455 each.
Since 2020, about $29 million has been distributed through social services, including the $5.6 million loaded onto eligible recipients' P-EBT cards on Tuesday. The money – funded by the federal Cares Act – is issued through USVI's SNAP EBT card system and is intended for students who were enrolled in all public, private and parochial schools during the last month of the 2022 school year who participated in the National School Lunch Programme.
This latest distribution of P-EBT funds is a one-time payment of $455 and is available to K-12 students who were engaged in in-person, virtual or hybrid learning as of May 2022, according to Causey-Gomez.
Residents having issues with their cards or receiving payments can contact Social Services at 340-772-7120 or [email protected] with the subject line "P-EBT."
During the briefing, Governor Albert Bryan Jr. also welcomed a new class of Police Department VI and St. Croix Law Enforcement graduates following a ceremony Tuesday morning at DC Canegata Recreational Center.
While congratulating the 18 new officers and their families, Bryan also recognized the VIPD for its recruiting initiatives and efforts to grow and expand its ranks.
"It was a very good ceremony where I reminded all the law enforcement officers who graduated that even if they are not in VIPD, they are law enforcement officers, and it will take all of us ensure that crime is reduced in our territory," said Bryan.
"I want them all to remember that as citizens of this community, they are here to serve and protect us, just like me," the governor said. "They need to keep doing it in a respectful way, and we need to give them the same back."
Meanwhile, Health Commissioner Justa Encarnacion said there were still no confirmed cases of monkeypox in the territory, while COVID-19 figures remain low, with 42 active cases, including five patients. hospitalized between the two hospitals in the territory.
To learn more about eligibility for a free monkeypox vaccination, call 340-774-9000 ext. 4663.