Massachusetts schools still facing COVID upheaval, superintendents say – NBC Boston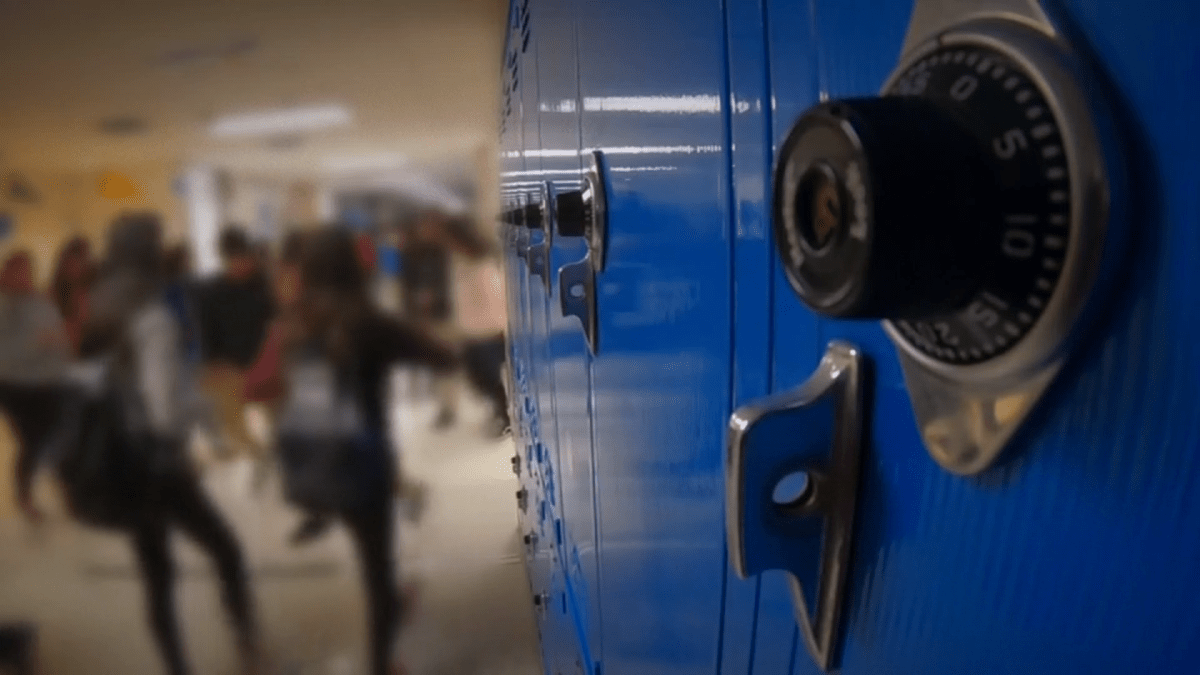 Although Massachusetts has now passed the "peak of fear" with COVID-19, challenges such as mental and emotional strain for students and staff persist in schools, superintendents said Tuesday.
"I'll say it bluntly, this year has been brutal for just about everyone in education, and has been much worse than the year before," said Billerica Superintendent Tim Piwowar, to the Board of Primary and Secondary Education.
"Now don't get me wrong, the 2021 school year has been incredibly difficult," he said. "We've had to build new education systems on the fly in the form of hybrid schedules and fully remote options, we've had to change the layout of our schools to accommodate physical distancing, fulfill health functions public testing and contact tracing, and setting up food distribution sites for our families, but throughout it all, there was meaning and purpose in the work, and the belief that if we raised the challenge to make those sacrifices, we would see a return to normal. This year has been so difficult."
Piwowar joined fellow Superintendents Dianne Kelly of Revere and Patrick Tutwiler of Lynn to brief the council, to offer what Elementary and Secondary Education Commissioner Jeff Riley described as a ground-level view of what is happening. happening in schools as they go through this stage of the pandemic.
Piwowar said an initial optimism that this school year would be normal "was replaced by fear and anger" over the summer as the number of COVID-19 cases rose again and some restrictions have come back. These negative emotions, he said, permeate various aspects of school systems, exacerbating the socio-emotional needs of students and placing intense demands on staff who sometimes face personal attacks in the public domain over COVID rules. .
The superintendents described challenges related to mental health, staff recruitment and workforce diversity, and asked for the council's help in rebuilding an atmosphere of hope and optimism.
They also asked that the board consider regulatory changes that would allow schools to spend more time meeting student and staff needs and less time on compliance measures, partnering with districts to implement a racial equity, diversity and inclusion strategy to support students and expand permission flexibilities. to help alleviate staffing issues.
"I feel like we've reached the pinnacle of fear, worry and uncertainty that the pandemic has brought to us," Kelly said. "We haven't beaten COVID by a long shot, especially as we've learned to live better with it, and that's still great progress. In its wake, COVID and other societal events have changed who we are. as individuals, as communities, as organizations and as systems".
She said the mental health of students and educators remains "a major concern". Students have had to deal with the isolation and disruption of remote learning and are now adjusting to the behavioral expectations of being back in school – for example, Kelly said, many have become accustomed to the ability to get up and use the bathroom or make a sandwich whenever they wanted while learning at home.
Tutwiler, who said it's been "by far the toughest year I've had in my teaching career," said Lynn has seen more cases of extreme anxiety, depression and deregulation among students than in other years.
Coupled with delayed development around social skills and behavioral norms, this means the district's clinical team has been stretched beyond capacity and "struggled to work beyond triage", a- he declared.
On the personnel front, Tutwiler said when he tried to hire last spring, "few resumes came in," with some positions yielding no results. With the start of the new school year approaching, he said, retirements and quits "have occurred at a rate we've never seen before," especially in programs for students with high needs.
He said while districts generally rely on their existing staff to fill in the gaps, the higher level of behavioral and personal challenges among students makes the additional responsibility "almost untenable." He said he was worried the staff might decide this year was too much and move on to other roles.
Kelly said the recruiting challenge is "not a district-level issue" but pervasive throughout education. She said "the vitriol endured throughout COVID and the inability to understand how strained the systems have been" is driving people away from school jobs and making recruitment more difficult.
Kelly said the state should "take action now to ensure that there are licensing pathways and compensation programs that bring people into the realm of K-12 education."