Microsoft Training Partner CBSE to Offer 'Blended Learning' Training for School Teachers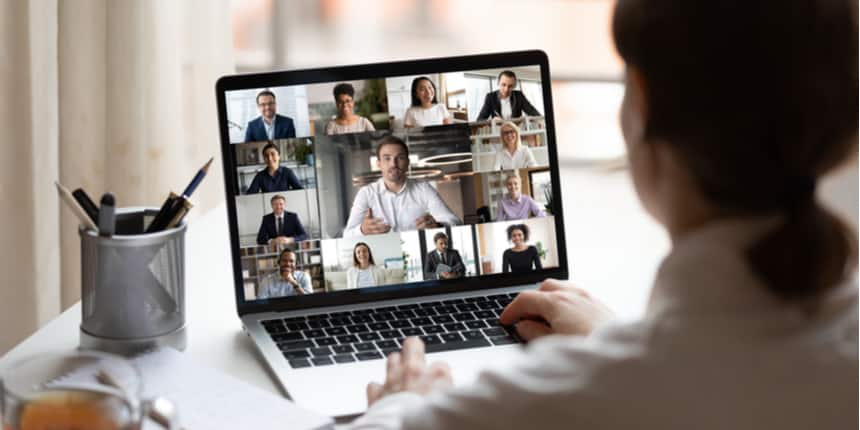 [ad_1]
CBSE, in collaboration with Microsoft Education and Tech Avant-Garde, will organize a blended learning training program for teachers from schools affiliated with CBSE.
NEW DELHI: The Central Council for Secondary Education (CBSE), in partnership with Microsoft's global training partner, Microsoft Education and Tech Avant-Garde, will train teachers in council-affiliated schools on "blended learning".
Due to the pandemic situation, schools remained closed and teachers and students struggled with the education system.
However, several state governments are reopening schools now. While most schools are ready to welcome students, parents are reluctant to send their children to schools for physical classes and prefer online studies until the situation improves, according to a statement from the CBSE.
Read also | CBSE Board Exam Date 2021: OMR Sheet, Semester 1 Exam Template for Classes 10, 12
"In this context, the Central Council for Secondary Education, Microsoft Education and Tech Avant-Garde, Microsoft's global training partner, have taken an initiative to educate schools on how to manage these uncertain times by training teachers to "Blended learning," "the CBSE Statement read.
The council has invited two teachers from each school affiliated to the CBSE and the duration of the training is five days. Schools must complete the registration form until November 5 to apply for the training program.
The training program called "Blended Learning Program" will start from November 15th for five days and each day a one and a half hour webinar will be organized. The training packages will be made up according to the registrations, in accordance with the CBSE declaration.
Read also | CBSE 2022 admission card for quarter 1 expected soon; Know how to download
The training program of the program is as follows:
Day 1 – Introduction to Blended Learning Education 3.0
Day 2 – Hybrid Learning Concept and Toolkit
Day 3 – Implementing blended learning in the live classroom
Day 4 – Elements of blended learning and workflow
Day 5 – Hybrid Learning Setup – Hardware and Software Components
There will be three lots of the training program:
Lot-1: November 15 to 19, Test November 20, 2021
Lot-2: November 22 to 26, Test November 27, 2021
Lot-3: November 29 to December 3, Test December 4, 2021
Graduation ceremony – December 11, 2021
Read also | NEP 2020: admission to the DU of students from other universities via an entrance test
Teachers attending the training should have a basic knowledge of the technology and will be certified as 'blended learning' specialists who can be consulted in the future, as per the CBSE statement.
The training program is free and a teacher teaching any subject in affiliated schools can participate in the program.
The webinars would take place on the Microsoft Team Live Meeting, the link of which will be emailed to attendees one day prior to the training.
---
Follow us for the latest college and university education news, admissions, courses, exams, schools, research, NEP and education policies and more.
To contact us, write to us at [email protected]
More from Vagisha Kaushik
[ad_2]