For students to return to normal, they need support, not punishment – The 74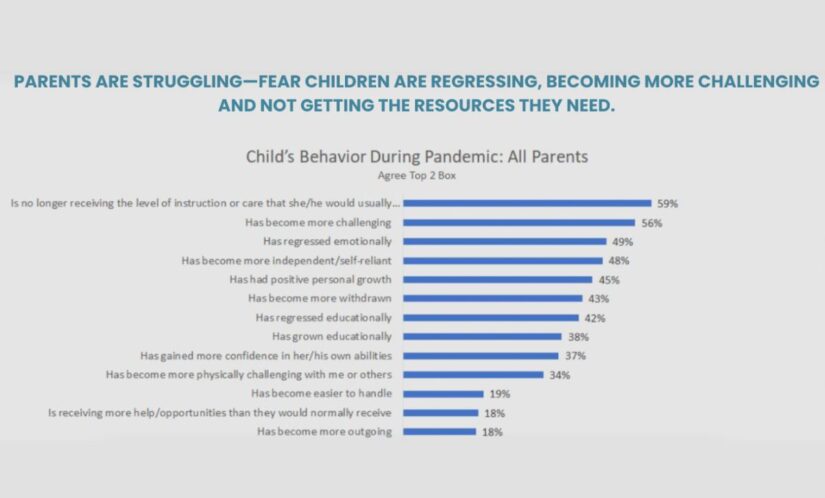 register here for The 74's daily newsletter. Donate here to support The 74's independent journalism.
As a clinical psychologist who has consulted districts across the country for the past 30 years, I have seen a lot. What I saw in the last three months of school, as American students and educators completed their first period of in-person instruction in years, was more children than ever whose behavior was out of line. control – and the school staff who were running on fumes.
In many states and districts, the approach to school discipline is archaic: punitive and exclusionary strategies such as detention, suspension, expulsion, restraint, solitary confinement, and corporal punishment. These interventions never helped the students, but they are particularly damaging now. Not only are they ineffective tools for improving behavior, but they drive students away from people who should be helping them.
According to research According to the nonprofit I run, Lives in the Balance, 56% of parents say their child's behavior became more difficult during the pandemic, and 49% say their child has regressed emotionally. This is what educators face as the pandemic recedes.
Many of these students are not yet able to return to normal. In the spring, they communicated this by shouting and destroying property or being physically aggressive and lacking in class. In Fond Du Lac, Wisconsin, Rachel Polacek, a school psychologist and colleague, told me that nothing compares to the volume of students filling her office. "They come to school anxious," she says, "and it's getting harder and harder for them to regulate their behavior."
These concerning behaviors are precipitated by academic and social expectations that students struggle to meet, especially in schools that are increasing discipline.
In Collierville, Tennessee, for example, a teacher taped a student's mouth to brake "talk excessively." In Lawrence County, Alabama, a school principal was furloughed after paddle a third-grade student.
These outdated and counterproductive tactics remain surprisingly common, even when they don't make the headlines. Corporal punishment is still legal in 19 states, where it is used on students more than 90,000 times a year, even though it is definitively linked to negative outcomes for children in every country and culture. These include degraded physical and mental health, impaired cognitive and socio-emotional development, poor academic performance, increased aggression and the perpetration of violence.
Other punitive and exclusionary disciplinary practices can have equally harmful effects. Across the country, 98,000 students are physically restrained or placed in isolation at school each year. US schools expel more than 100,000 students each year, negatively affecting outcomes such as graduation, earnings, and adult mental health. More than 500,000 children are suspended from or out of school each year, and another 230,000 are returned to law enforcement, fueling the school-to-prison pipeline. And these are probably underestimates.
Study after study confirmed that these practices do not in any way improve student behaviour; on the contrary, they push away the most vulnerable children. But many educators already know where to start.
In August 2021, I asked 200 special education administrators at a conference in Albany, New York about their worst fear as the pandemic receded. It was that there would be pressure to return to normal too quickly. I also asked about the best thing about education during the pandemic, and they said it was allowed to meet all the kids where they were, no matter what. As we navigate these uncharted waters, this commitment – ​​not a rush to get back to normal – should be our guiding thread.
Over the past 30 years, I have helped schools set up Collaborative and proactive solutions to help students with troubling behaviors. It starts with collecting information from students to understand what is preventing them from meeting certain expectations and engaging children in the process of resolving issues that affect their lives.
After generations of the punishment-based status quo, this approach may seem unrealistic. But this evidence-based model has been show significantly reduce the use of restraint and seclusion and reduce or eliminate disciplinary discharges, detentions and suspensions. And the three stimulus bills passed by Congress to provide $190 billion in new school funding in 2020 and 2021 could help educators with the resources and training needed to break the shackles of punitive and exclusionary disciplinary strategies that have been the mainstay of behavior management for generations.
Many schools no longer use detentions, suspensions, restraints, isolations and corporal punishment. They are always safe. Their pupils are not out of control. All children – especially those who struggle the most – deserve an approach based on empathy and evidence. Getting there will have a lot more to do with collaboration than with consequences. All those issues that weren't resolved before school ended will still be there when they return.