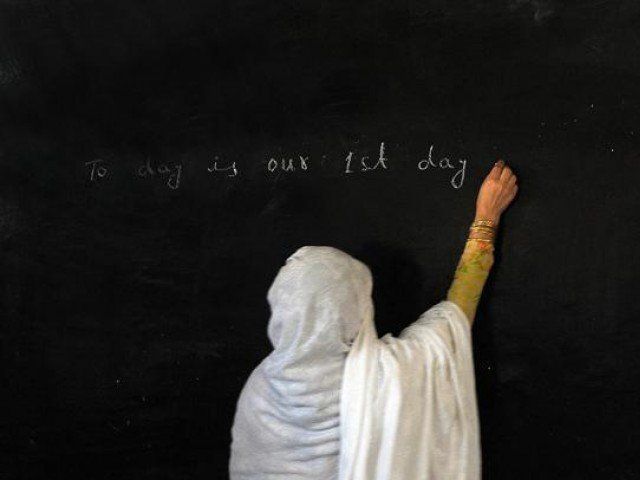 KARACHI:

A collection on teachers titled "Signature Pedagogies of Teacher Education in Pakistan" was launched on World Teachers' Day by the Institute for Educational Development at Aga Khan University. .
International Teachers' Day is celebrated every year on October 5 (today).
The teaching profession depends on research, an evidence-based foundation of effort to understand the effectiveness of student learning, teaching, and academic practice.
The book provides insight into the planning and application of new teaching repertoires in classrooms with adult learners, while demonstrating how these pedagogies meet international teaching standards in the local context.
It aims to prepare teachers and teacher trainers to become future leaders of change in their respective schools and communities. He hopes that these teachers will become agents of change who will empower their students through interactive and independent teaching methods.
Read Are 66 schools enough for 300,000 children?
"Each chapter of the book discusses the importance and applicability of a selected pedagogy, its impact on student learning as well as its influence on policy in the current scenario of education in Pakistan," says Dr Ayesha Bashiruddin, co-editor and former AKU faculty.
"Through this book, we hope to share the 'localized' models adopted and implemented by IED professors over the past three decades, with the higher education community in Pakistan and the developing world. She added that appropriate pedagogies ensure that teachers use teaching techniques, teaching materials and learning strategies in a way that significantly contributes to improving students' learning outcomes.
"We hope this book will promote community discourse in teacher education to foster better learning and teaching methods," said Dr Nusrat Rizvi, AKU co-editor and assistant professor.